An Iconic Aussie
Timber fences are as Australian as a Vegemite sandwich! They are also extremely versatile. The Str8up Fencing team can assist you with your choice of timber fence styles including:
CLOSED PAILING – This style has a slight gap between each paling which could become wider over time as the timber shrinks with age.
LAPPED PAILING – With this style, each paling slightly overlaps the ones on either side. This means there are no gaps between each paling resulting in greater privacy and safety for your children and pets.
LAPPED PAILINGS WITH CAPPING – This is a great look and provides the finishing touch to a traditional timber fence. As the "cap" sits on top of the vertical palings, it also protects the end grain to prolonging the life of your timber fence.
EASY CLIP FENCING – This method of building timber fences is relatively new. It combines aluminium framing with timber panels pre-assembled in Str8up Fencing's factory.
For more information on Str8up Fencing's gate solutions, visit our Gates and Balustrade page.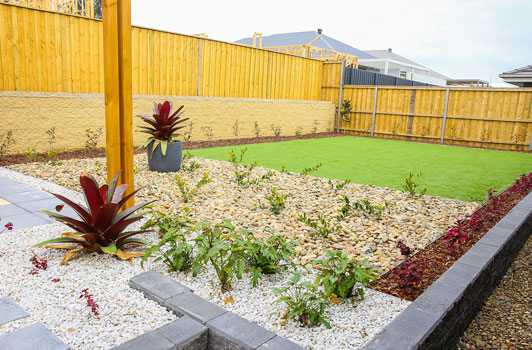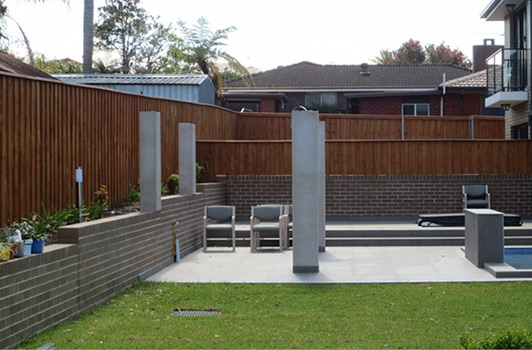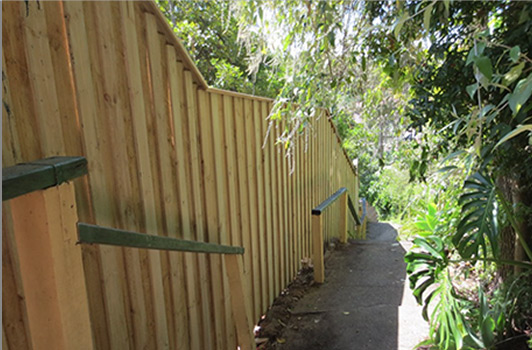 Why choose Str8up Fencing for your new timber fence?
Whether it's a front fence needing curb appeal or a functional boundary fence, we believe in fencing craftsmanship. So every Str8up timber fence:
Uses treated posts to minimise rotting as well as termite and ant infestations
Has post holes dug 600-700mm deep, using 20-40kg of cement per post to ensure every post remains upright and stable for years to come
Includes 3 horizontal rails to prevent warping and to provide a stronger frame for your fencing investment
It's these quality details that will help protect your beautiful timber fence from strong winds and climbing children.
Interested in Timber Fencing? Call us on 1300 054 324 or
Warranty
For your peace of mind, all Str8up Timber Fences come with a 5 year warranty on all workmanship.